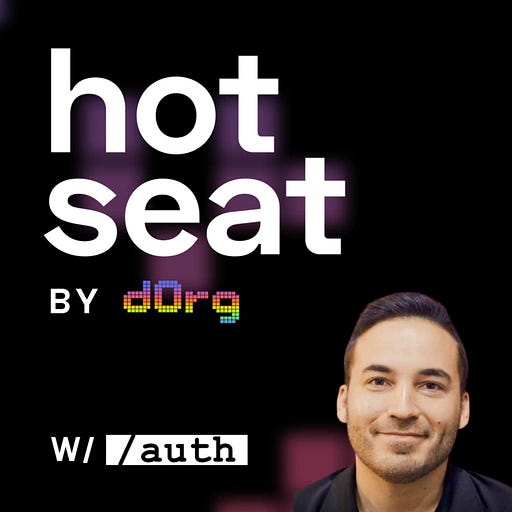 Jan 20 • 18M
dOrg Hot Seat Podcast | EP 6 ft. /Auth
The dOrg Hot Seat is a tech podcast with audio-video format, where top blockchain projects can showcase their latest releases to us (dOrg members) and then we ask highly technical related questions and debate the answers.
Welcome to the dOrg Hot Seat podcast. It is all about the hard questions!
We put CTOs and founders of our favorite Web3 projects in the hot seat to ask the tech questions.
In this episode, we sit down with the team behind SlashAuth, the ultimate solution for Web3 authentication.
Effortlessly integrate login, authorization, and analytics into your Web3 app in just 15 minutes with SlashAuth. Manage users, set role permissions using token gates, track analytics, and customize the appearance to match your brand. SlashAuth is perfect for various use cases, including membership communities, DAO permissions, NFT gating, DeFi apps, gated commerce, and gaming. You have even more flexibility with powerful integrations like MetaMask, Coinbase Wallet, Wallet Connect, Discord, and Google.
Tune in to learn more about SlashAuth and its revolutionary approach to Web3 authentication. And remember to subscribe to the dOrg Hot Seat podcast and leave a comment on our channel!
dOrg
Hire Us: https://www.dorg.tech/#/hire
Join Us : https://www.dorg.tech/#/joins
Discord: https://discord.com/invite/bA9ZM7WXZU
Twitter: https://twitter.com/dOrg_tech
/Auth