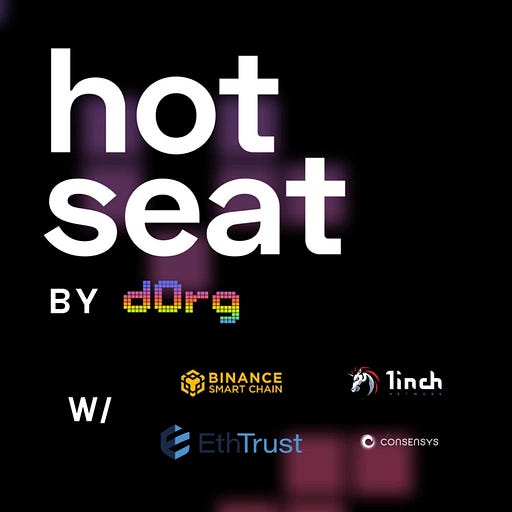 Mar 25 • 30M
ETHDenver | Cefi vs. Defi: "Hacks, Scandals, and Proof-of-Reserves: Is there still a case for CeFi?
The dOrg Hot Seat is a tech podcast with audio-video format, where top blockchain projects can showcase their latest releases to us (dOrg members) and then we ask highly technical related questions and debate the answers.
FTX, DCG, 3AC, Celsius, BlockFi… A story of Grifters and Greed. Also, wonky tokenomics like Terra, unsafe bridges like Wormhole or Nomad… Decentralized Protocols have suffered too. This panel aims to explore both sides of the argument and provide a balanced perspective on the future of crypto exchanges. In this episode of dOrg Hot Seat, Pol Lanski moderates a panel for ETH Denver 2023 with experts from centralized institutions and decentralized protocols to discuss the highly debated topic of CeFi vs DeFi exchanges. Our panelists include Diana Bogdanova of BNB Chain, Matt Wright of ConsenSys, Gleb Sychev of 1inch, and Chris Hughes of EthTrust. Explore a balanced perspective on the future of crypto exchanges while Lanski and the audience ask our panelists the hard questions.